After spending 1 week of my holiday in the laboratory, I realised that I miss my hometown and my mom's cooking badly!!!!~~ The experimental works were tedious and horrible. I totally have mis-communication with my groupmate. Anyway, we had a long talk; hopefully, this could resolve some issues.
Less than a week, it is time for Chinese New Year! Yet, really to worry about a lot stuffs from examination results to project progression! Not to forget, next semester is going to be busy! Haiz, I just want my holiday now and throw all my worries away 1st(><)!
Yeah, either 2day or 2moro, I am balik-ing kampung! I am really excited right now! Screw those stupid experimental apparatus. I am so gonna enjoy myself and my mama's cooking because she is the best cook in the world!!!! Oh yes, the Hakka Yong Taufu (釀豆腐)is one of her only best dishes!!!!~Don't believe me? Let's the pics do the talking!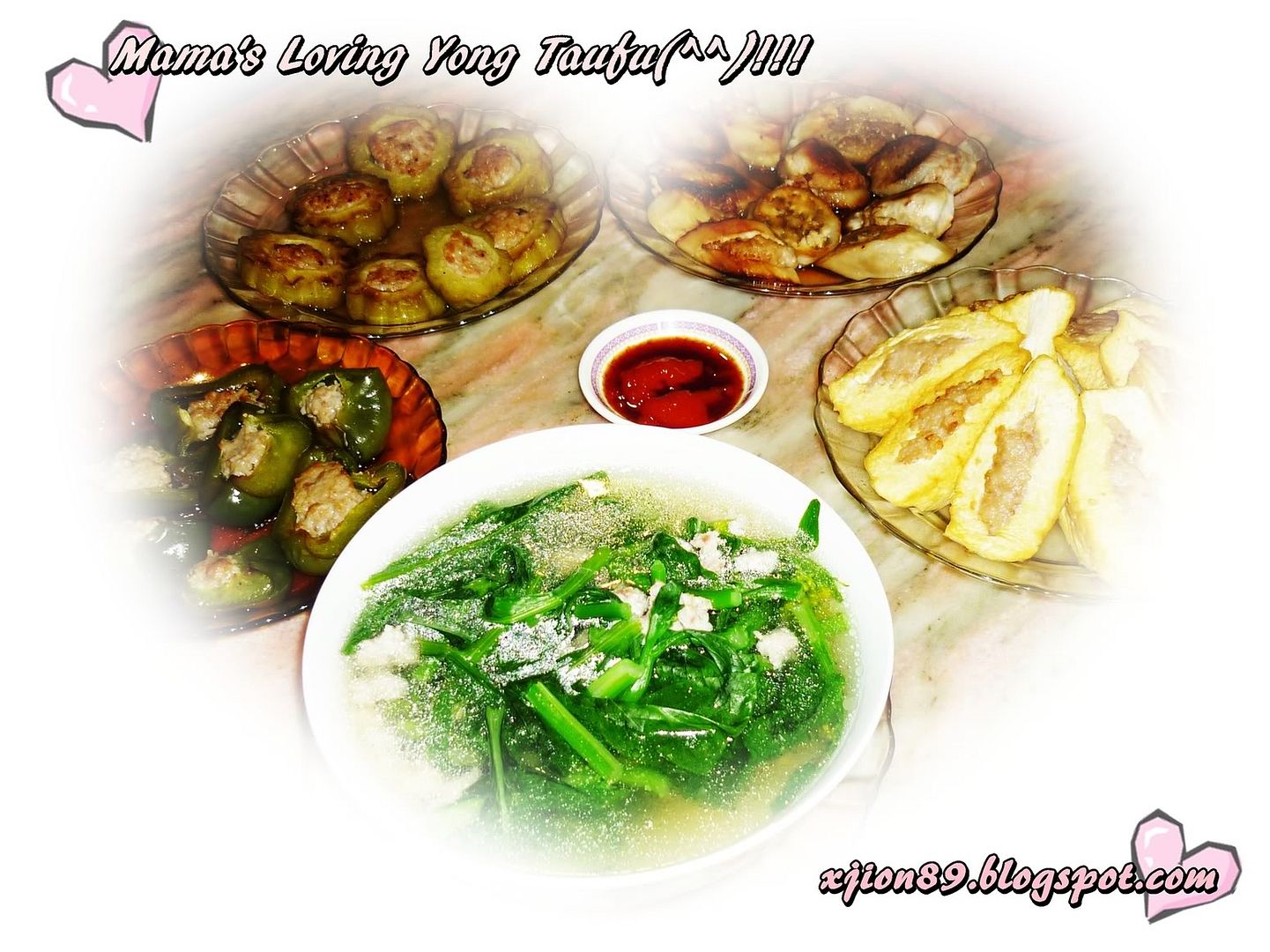 Oh yes! Lovely right?
The Hakka Yong taufu Feast
!!!!!Any1 can pick up my heart,
must
have to cook like my mom 1st ....hohohohohho~~~~till then!
Happy Chinese New Year and Have a Great Rabbit Year!!!!(^^)