Actually. I have been blogging for a year in another website called
wretch
which I think is quite famous in Taiwan.
I still remembered when I first found out this site from my senior sis, Yeeyee Sis. So, at that time, I was still not aware of what is blog. But, after reading some of her articles , I realised that I also have the passion to write and to share my thoughts to everybody just like her. Visit her blog
here
to find out what she thinks.
At wretch website, I was selected as A RANDOM BLOGGER in this category. Well, some people might think what is the big deal with that. To be honest, for me, it is like winning a lottery. Furthermore, I was No.1 in this category. Omg!!!!!!!!!! Surprise...................Below, the highlighted box is me.............................................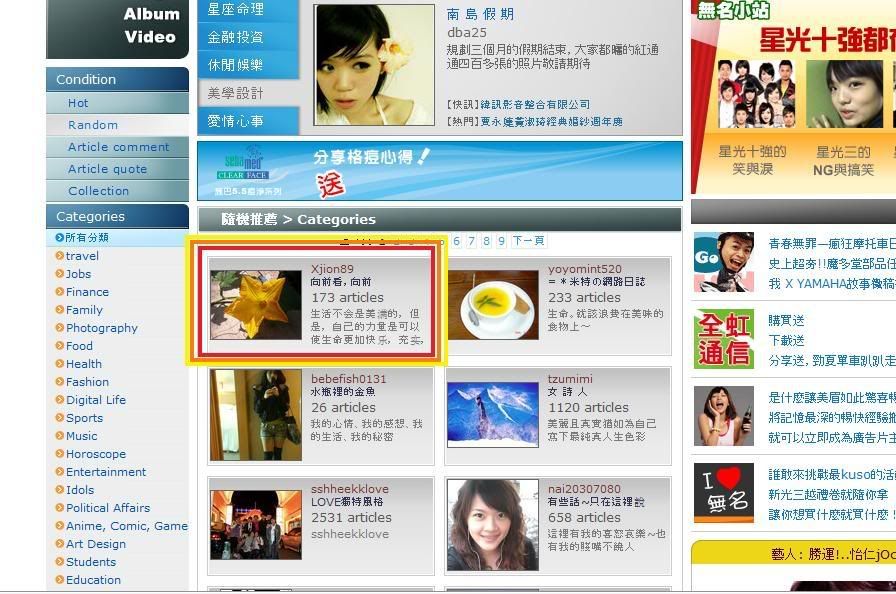 I also received a message from them. It was a congratulation message. I was thrilled, it was not easy to get selected. I was honoured and encouraged to produce more articles.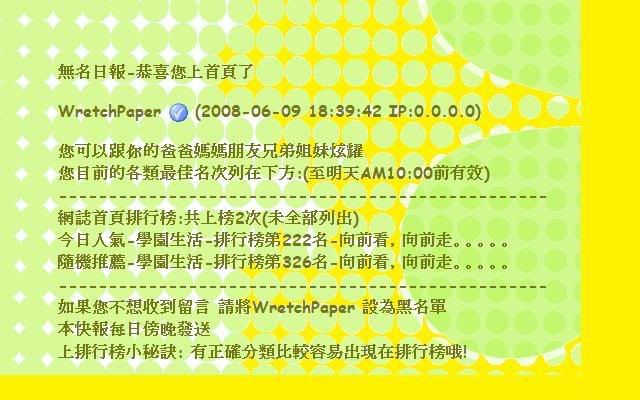 Thanks !!! Wretch !!!! and Thanks for the people who left message in my blog!
It was really encouraging!
Thanks!(I think I sounded like I won a beauty pageant, hahaha!!!)
---