Oh my, busy during Chinese New Year! But, everything is returning to normal! Tomorrow will the day to resume my studies in my mundane university! I have yet to do any studies. Really need to catch up! Anyway, missing my Ipoh home a lot right now. During my stay in Ipoh, I had another opportunity to take photos of a sexy metallic model!
Nothing special about this year CNY, but one thing! It seemed like economy really not that good! A

ngpows really shrunk(><)! (Oh my, plz clicks more on my ads....)

. But, to me, angpows are not that important because when you grow up, eventually, you know that

friends and family are more important

!

Anyway, wish my readers and friends have a great year of Tiger again! But, before that, let me share

a lucky charm insect at my home

!
This little lucky fellow actually landed on my mom's neck! Haha, yes, the white background was my mom's shirt! Totally cool! I asked my mom not to move at all so that I could photographed this cutie!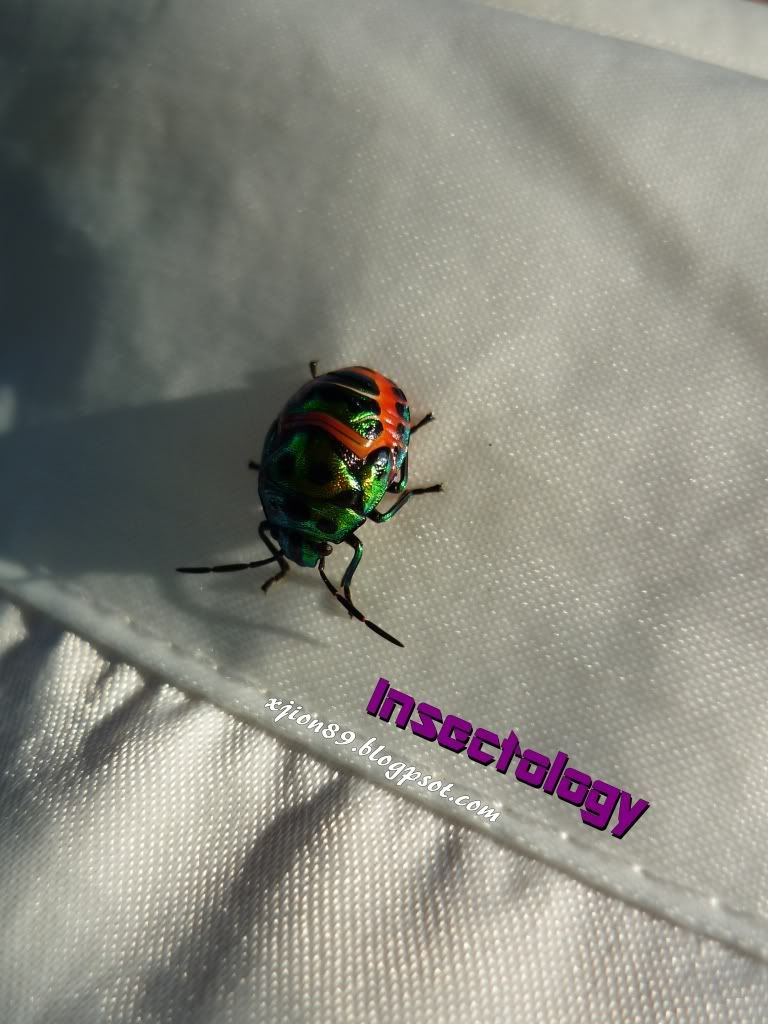 After that, I asked my mom to go outside to release this little fellow! It looked even better outside with the sunlight shining on its green-metallic body!~~~let's pray for a good year(^^)
More on my insectology collection: