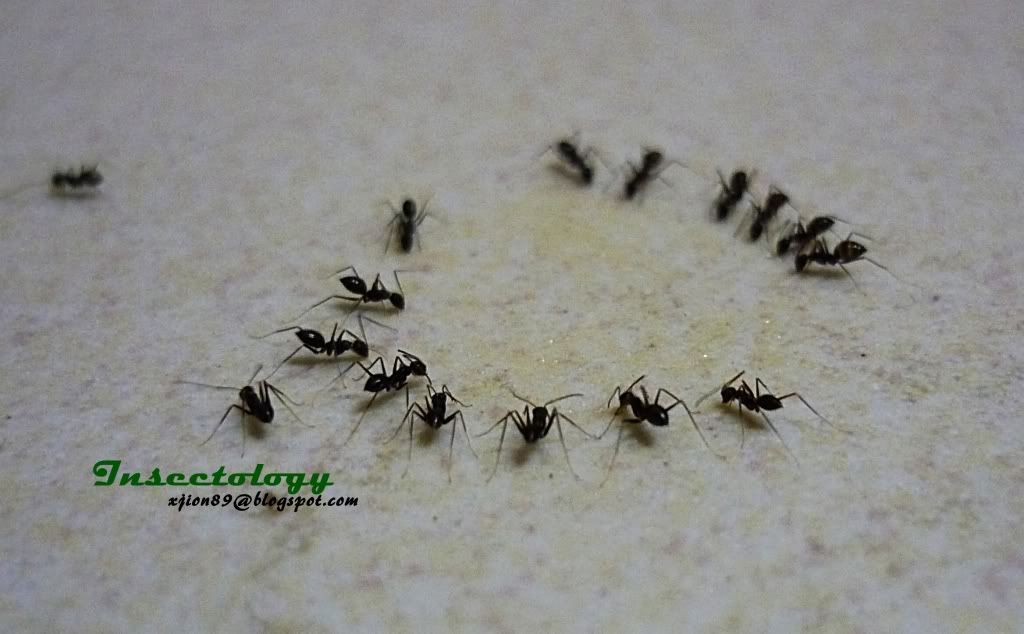 Recently, I am very fascinated by insects! Not that I am very fond of them, but they really make
good models!
However, they are usually patient for a short period of them when modeling for me(><). With my growing interest in photographing insects, I have a new label [i
nsectology
]! Yes, I use insectology instead of
entomology
!!!!
For my 1st-not-so-nice piece, I named it
The Ants' Circle
. Just like humans, ants do have they own circles. There are working ants, army ants and etc. It really does reflect our own circles somtimes, doesn't it?!
Anyway, for the piece above, I am not very satisfied. Reasons: Too blur and unfocused! Firstly, the light in the room was too dimmed which resulted the lack of exposure for close-up photos. Secondly, the macro-focused of a compact camera was not easy to control! If it was bright enough in the room, then, the result would be delightful! Yes, in order to take clearer pics, lighting is very important. In the defense of my Lumix FS6, it really did a good job even though under the weak lighting of the room!(^^)
[Note: Pretending to be a pro><]
14 days left~~~~~~~~~~~~~~~~~~~~~~~~~~~~~~~~~~~~~~~~~~
---