Oh my, I have been away for quite some time again! These few weeks were actually the busiest weeks ever! Well, thanks to my stupidity commitment to join a contest in designing an advertising campaign in promoting sustainability! Anyway, it was truly a frantic moment for me and my group members because we were having communication crisis! But, now, everything seems to be falling in the right place!
___________________________________________________________________________________
Off with my boring daily life! Today, I am going to share with you all a Mamak stall that I came across! Oh yes, this particular Mamak is really edgy, trendy and up-to-date! Firstly, the name of the shop is District 8 (quite obvious is related to District 9) and they really do sell all sort of weirdest roti canai!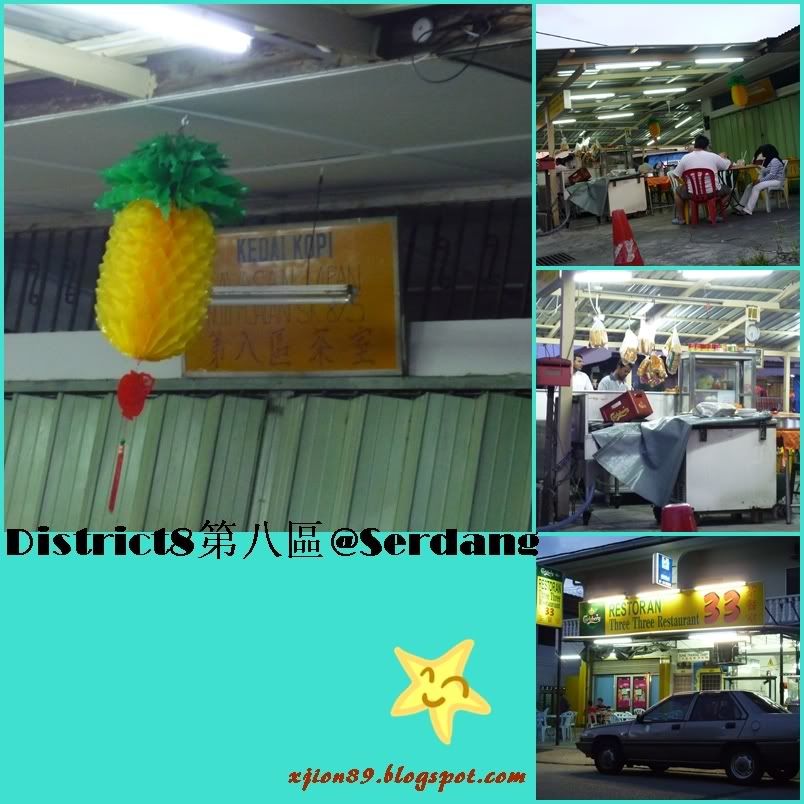 Let's have a look at the stall. It is like any Mamak stall which is just opposite 33 Restaurant.You think it is nothing special! Wait until you see the menu!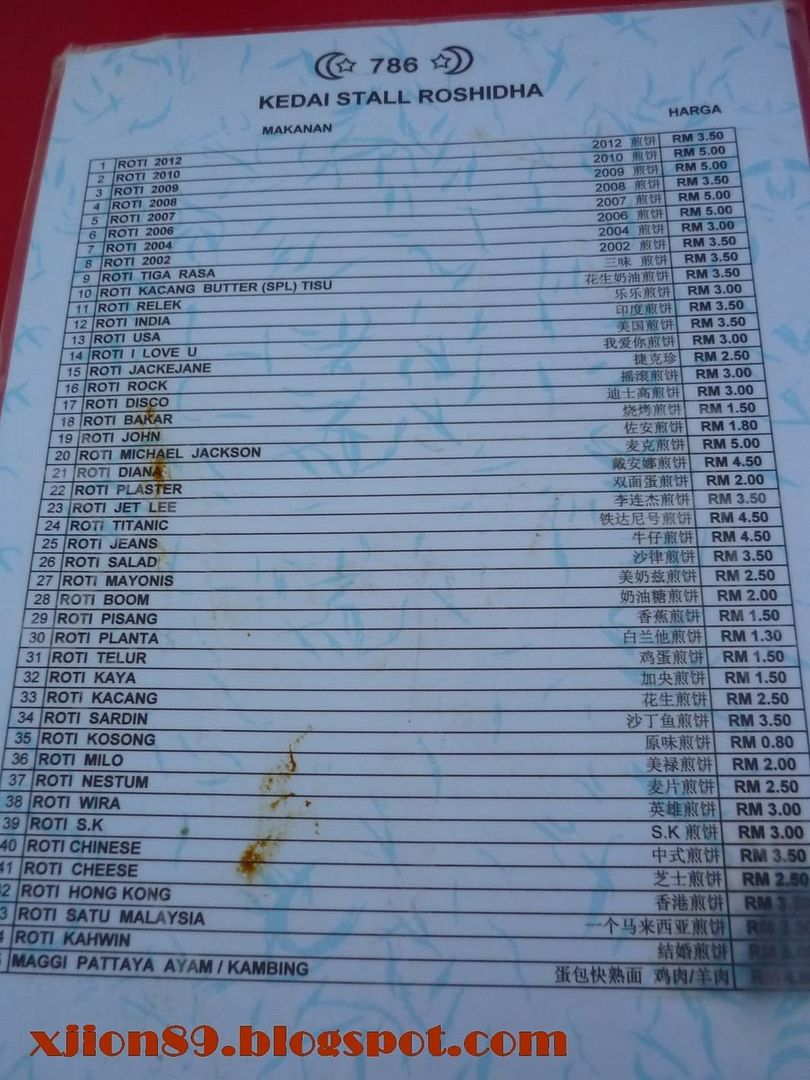 This is one of the coolest menu I have ever seen! Just click to have a larger view, you will understand what I mean! The names of the roti canai are super creative! For example, they have Roti 2010 (@@), Roti Tiga Rasa, Roti Titanic, Roti 1Malaysia~~~~ Oh yes, they are truly trendy~~
At the end, Roti 3 Rasa, Roti Sardin, and Roti Diana were ordered! To be honest, it was quite okay! The taste was a bit new to me! But, I can accept them! Haha, it was actually fun to try out roti canai with such unique names!
Ratings
Taste: 7.5/10
Price: 6.5/10
Appearance: 5.5/10