Last year December 2009(actually not long ago) , while having my study weeks, I was glad to return to my beautiful hometown. Apart from studying, drama-ing, procrastinating, lazying....., I was visiting one of the oldest restaurant/pub in Ipoh! Well, I think I was quite young when I started to have Scotch's famous chicken chop! Yes, its set lunch chicken chop was the signature of the restaurant!

Now, why would I refer this pub to be one of the oldest restaurant/pub in Ipoh town! Well, I did not really know that until my mom told me recently~~~ Before I was born, the Scotch Pub was already in operation! Gosh,
it had been there for more than 20 years(@@)!!!!
and she said that since it opened, its special chicken chop lasted until now! What a legacy!!!!!~~~That time in the 1970s and 1980s, the set of chicken chop cost about RM
5.80
++ and now, it is RM
11.50
per set. But, the increment of price is over 20 years!!!!! In my opinion,
this is actually reasonable for its retained taste!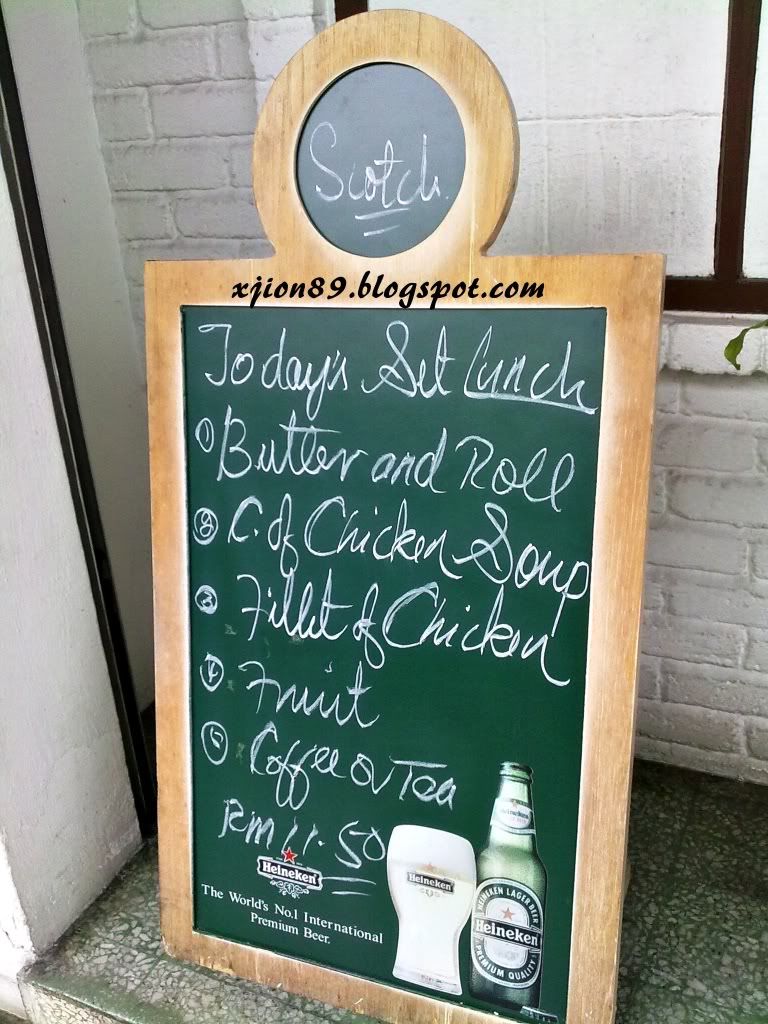 The Today Menu, still my favourite chicken chop(^^)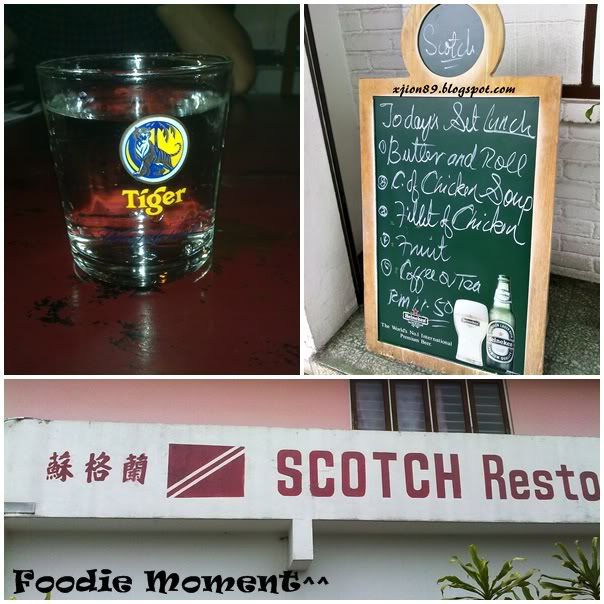 Now, the tradition was that a poured glass of water was served the customer. Then, we made the order. Of course, me and my mom had 2 sets of lunch there(^^)

Firstly, the bread and the soup of the day would be served! After enjoying beginning dishes, we waited for our main meal!
Oh, the lovely and famous set lunch chicken chop had arrived! Well, with some side dishes like beans, french fries, it made a perfect combination! Not too much nor too little!
Of course, after main meal, we had our little supper of tea/coffee and some fruits(^^)
P.S: Sorry for the bad photos quality because the restaurant was dimmed - another special feature of the restaurant and the photos are taken by my nokia 5730)

P.S: Haha, also sorry for making this blog to become a foodie blog~~~

Hope you all enjoy my recommendation(^^)



Restaurant Rating :
9.4/10
Restaurant Location: more info here