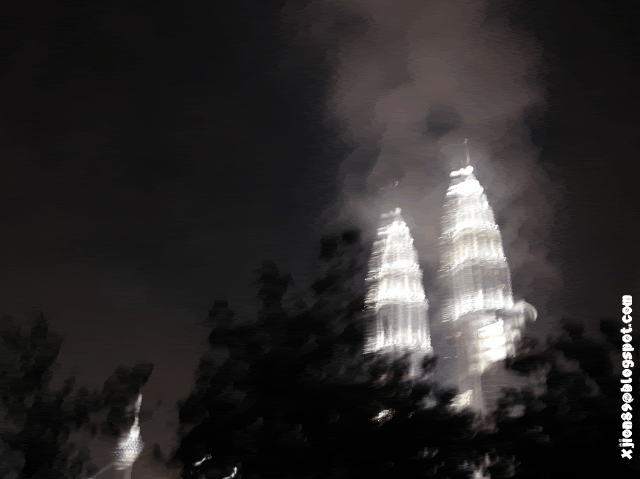 Oops, impossible this is the present for my sis. However, our story begins here.

Last last week was my sis' birthday. Before we had
a war
small argument
, I was intending to write this post last week. Anyway, we went to celebrate near
KLCC
along with her boy friend.
I was obviously very busy that week. But, for her sake, I sacrificed my time to go to KLCC. (I am so good leh). Okay, after spending some time in KLCC mall and snapping some photos, we went to a near by place to have dinner -
Saisaki
or whatever. Anyway, no photo was allowed....haizzzz, too bad.
It was RM 70 per person
!!!! So, it was such a let down where
no photo was allowed.
But, the
Japanese Buffet
was super awesome even though it took ages to find its location which was totally isolated and deserted, it was still great~~~~~~
Okay, then, we went back. Little did she know that me, my housemates and her boy friend were giving
her a surprise when the clock struck 12~
!.....Yes, the surprise was....as followed~!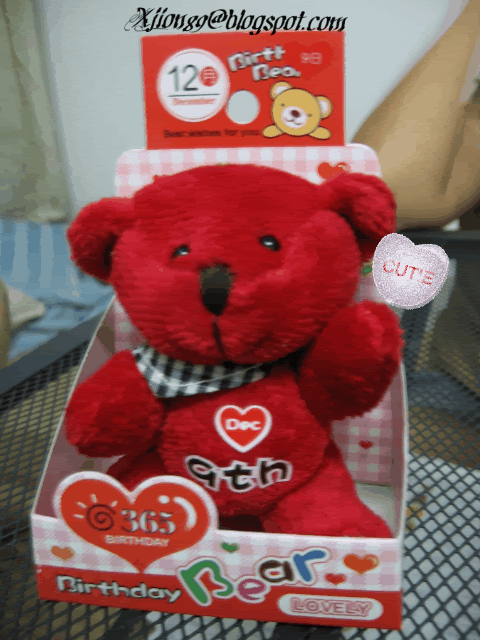 Yes, a bottle of very nice skin product and her birthday bear!!!!! Aren't they cute?! But the ultimate gift was not from us, it was from her boyfriend!!!!!!!!!!!!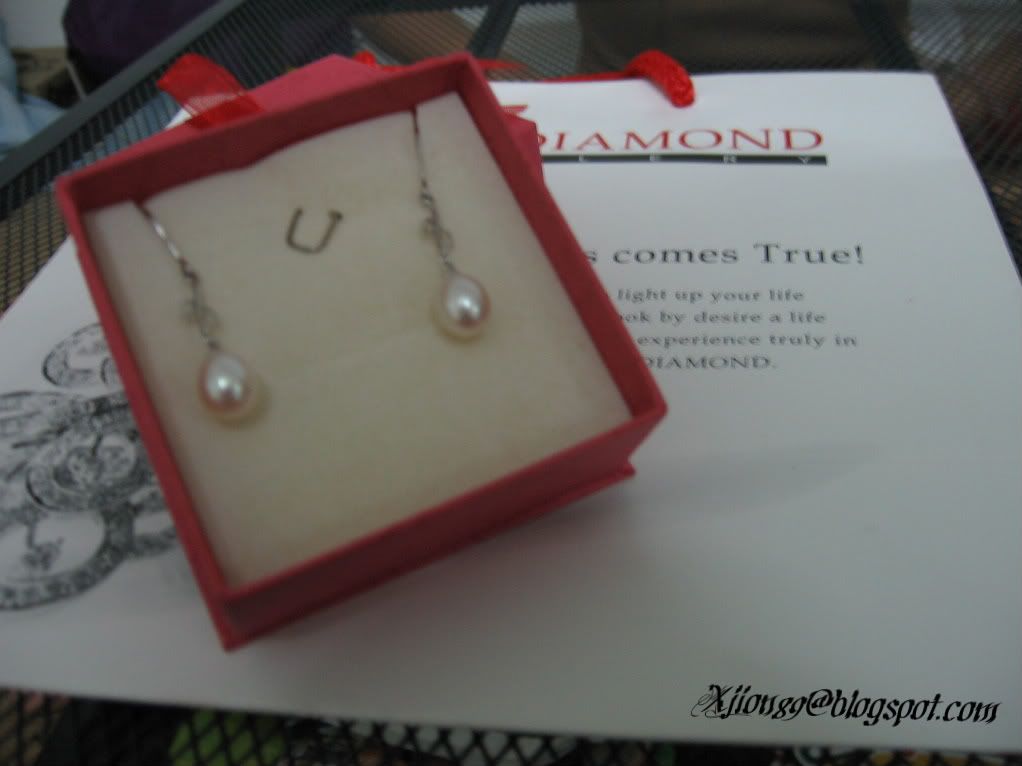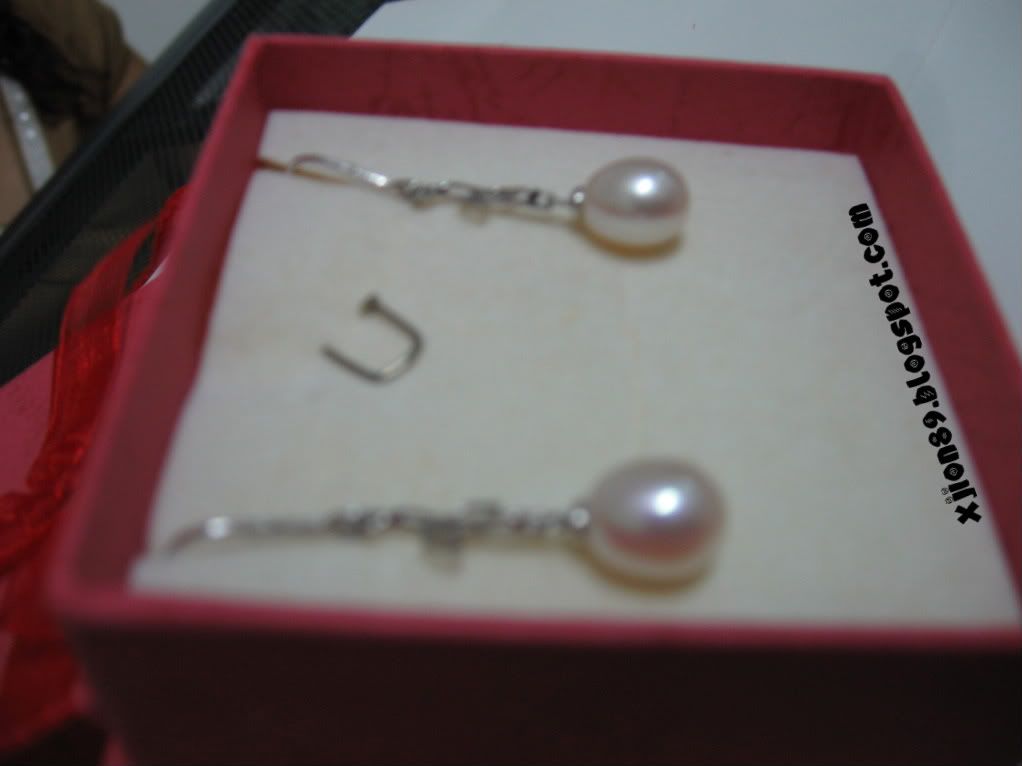 Pearls are girls best friends????!!!!!!! Haha, the answer is definitely yes. Plus, the pearl earring even has certificate paper...........

Anyway, it was a splendid birthday for my sis. However, dear sis, you still have to control your temper. I have to admit that my temper is bad and "eruptive". But, your temper is almost at my level. Okay, that is about it and
I would put my family first rather than my work because you can always find other jobs, but, family is one and only!
---