I was digging up my photos. Omg, look what I found! Some photos I forgot to share with you all! Exactly 1 year ago, we had a small farewell for a friend who was leaving to Canada again!
Don't laugh! Before I GOT THE CHANCE TO POST, he already returned from Canada this year (2011)
....@@ Yup, how ironic! So, just assume that we farewell him this year!...hahahaha, by the way, this post was a continual from here -
The Return of Perak Cave
dated 5/12/2010.....(@@) hv to sweat myself.......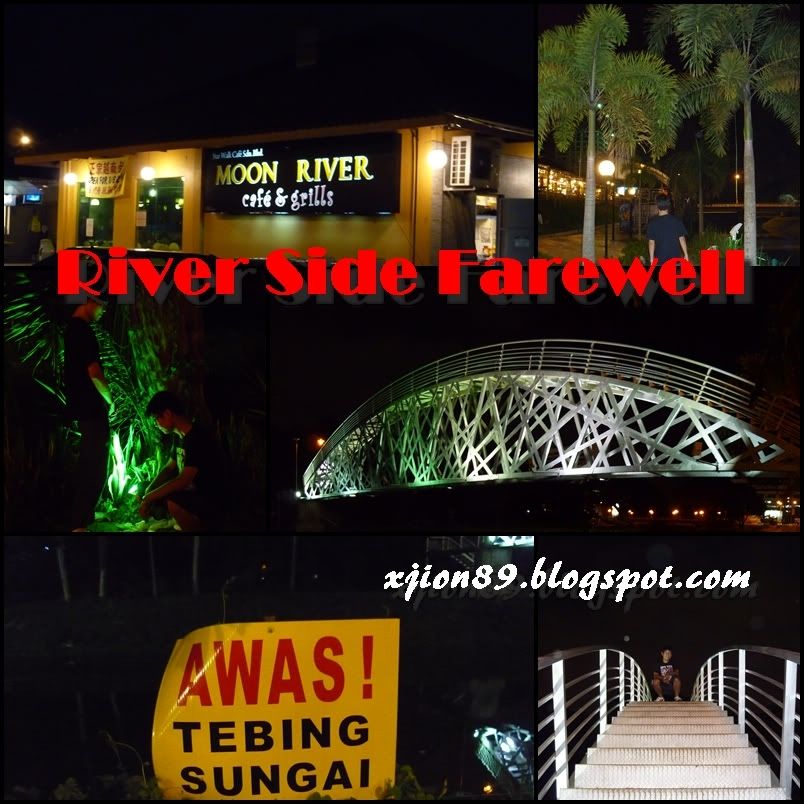 Hope that he is not mad! But, I already uploaded on my facebook, just din share the story here. Oh well, so, my fussy Canadian friend read the newspaper and said that he wanted to try this place -
Kinta Riverfront
. To my surprise, the atmosphere there was quite nice! By the riverside, it was so soothing and relaxing! and they were trying to pose some ghostly photos...hahahahah~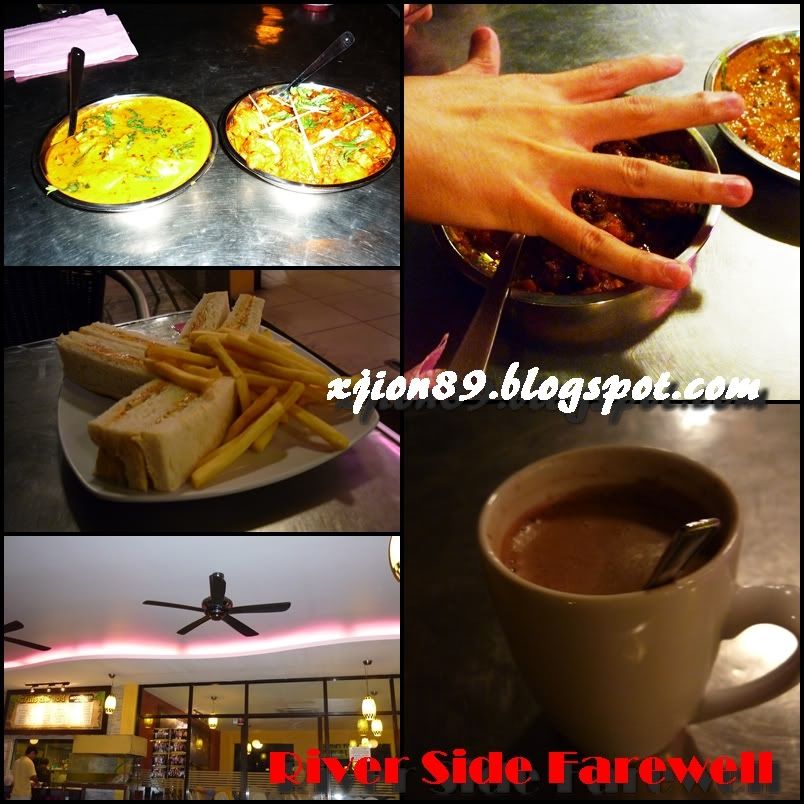 But, don't be so happy 1st! The food there was crazily EXPENSIVE! From the pics above, my friend's hand is and was larger than the plate! Oh yes!!!! Guess how much? RM 7.00 per plate, they didn't even serve us rice! The coco drink was still ok only. I think we ordered the wrong dishes already, should not try Indian food over there, the portion was so small~~But, the grill bar might oso end up to be the same..Oh well, the only thing nice there was the environment.
NOTE: It was already a year ago~~~If there are any misconceptual of this post, please correct me! Perhaps they improved their service already? If you have been visiting the same place, remember to tell me , ok ? thanks~~~
Despite all that, we had fun! That's what friend are for~~~ For FUN(^^) ~~And, the bridge there was pretty nice! I guess it will become a great landmark in Ipoh, if preservation of the area is well-maintained! It is great to see that Ipoh is finally moving!!!~~~